Healing touch Day Spa....the gateway to your soul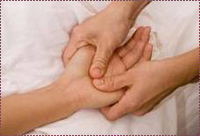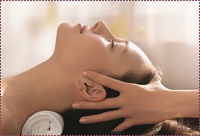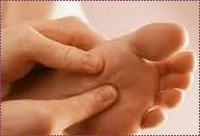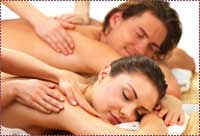 Deep Tissue Massage * Swedish Massage * Aromatherapy Reflexology * Aura Cleansing * Reiki * Facials * Waxing
Why Get a Massage?
Getting a massage is more than just luxury, It is a state of vibrant well-being in our living experience. A massage may best be described as experiencing the fullness of life physically, mentally, spiritually and emotionally. Most people only think about healthcare when they are experiencing uncomfortable symptoms or a lack of health. The factors that create illness are often part of an individual's environment long before symptoms develop.
Why Get an Aura Cleanse?
Do you feel unhappy or anxious, stressed, depressed, things feel chaotic or out of control, a lack of energy unhappy in your relationship(s) family problems are overwhelming a sense of loss due to separation or bereavement, aches and pains that have no obvious medical origin, you should be getting more out of life, stuck in old thinking and behaving patterns ...... Then you need a aura cleanse. Being healthy is all about how you FEEL. How you feel is dependent upon things like your physical, mental, emotional and spiritual states and circumstances. But how you feel is also largely dependent on how you perceive your life and circumstances. Change a negative perception and you can change how you feel. Hidden within your psyche are the untapped resources needed to heal yourself. Depending on your situation and needs we will work together using Mayan techniques to process your healing, to bring balance and harmony into your life. We all have within us the resources to heal yourself. Relax and enjoy. Look younger, live longer, and recall back your health with a healing massage from Eva or Manuel.