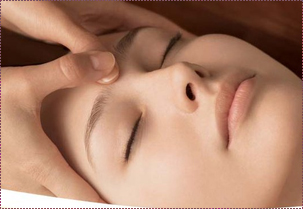 What Is a Facial?
A facial starts with a thorough cleansing with cotton pads or sponges and a product chosen for your skin type (normal, dry, oily, combination, sensitive, mature.)
Then we steam the face with hot towels to open up pores, extraction of blackheads or whiteheads continue if you want it and need it. People have different pain tolerance for extractions. They can be uncomfortable, especially on thin or ruddy skin. Facial massage using classic strokes like effleurage to both relax you and stimulate your skin and facial muscles. A facial mask is applied to your skin type (dry, oily, combination, sensitive, mature) and condition.
Application of toners and protective creams. Advice on home skin care.

Facials not only pamper your skin, they completely relax your mind and body as well.
How Often Should You Get a Facial?
It varies from person to person. Ideally, get a facial every four to six weeks because that's how long it takes the skin to regenerate. Try to have a facial at least four times a year, as the season changes. You may need it more frequently if you are trying to clear up a case of acne, especially at the beginning. Otherwise, once a month is plenty. You can overdo it.
Facial Treatment
Relaxing facial treatment using natural skin products will help to maintain the skin tone and keep the skin clean of impurities.
45 minutes » $50 US
Facial & Massage
Combine this facial treatment combined with a body massage for total relaxation.
60 minutes » $75 US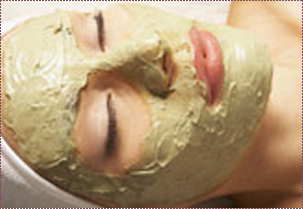 What Is a Back Facial?
Back facial is a skin treatment which is formulated specifically for the back. "Bacial" utilize many of the techniques used in skin treatments for the face, and they are supposed to clarify and soften the skin of the back while providing a deep moisturizing treatment which will leave the client with a healthy, glowing back. Back facials for both men and women are available, in a wide range of formulations which target specific skin types or issues such as clogged pores and acne on the back.
While a back facial might sound slightly silly, this spa treatment can actually be quite beneficial, especially for people who spend a lot of time in low-backed clothing or swimsuits.
Typically, a back facial starts with a deep steaming which is designed to open the pores and soften the skin. Various treatments such as an ex-foliating scrub is used to remove dead skin from the back, and extractions may be perform to on clogged pores. After steaming and ex-foliation, the back will be covered in a rich moisturizing mask. Massage can also be added to release tension in the back.
Back facials are not recommended for pregnant women, since clients must lie on their stomachs to receive a back facial.
Back Facial
Relaxing treatment formulated specifically for the back
60 minutes » $100 US
All prices include tax. Advance bookings can be made via phone or email. We require a non-refundable deposit of 50% of the fee to reserve bookings. This can be paid over the phone, or you can download this form and fax it to +1 (501)226-0399.