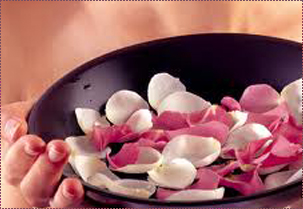 Soothe Your Senses Spa Package
Indulge in utmost relaxation with a special Spa Package at Healing Touch Day Spa
Island Special
This pampering package starts off with a massage followed by a facial finished off with a body scrub of your choice - lemongrass or herbal salt scrub. Leaving the feeling of total renewal. 1.5 hrs — $170 US
Maya Escape
Revive with a relaxing healing massage, mini facial & choice of body scrub, followed by a pampering steam shower bath to create a feeling of increased inner strength and emotional balance. 2 hrs — $150 US
Maya Delights
This rejuvenation package begins with a soothing Mayan massage followed by a choice of body scrub, steam shower bath ending with a pedicure. 2 hrs — $150 US
Mayan Goddess
Our specially formulated Mayan massage is followed by a deep cleanse facial, a traditional lavender and peppermint scrub treatment and steam shower that helps relax & release stress. A manicure and pedi completes that refreshing treatment. 3.5 hrs — $200 US
Mayan Harmony
A four-hand massage with two therapists working in tandem to gently ease the body into a state of total relaxation. This special massage employs techniques to rejuvenate tired muscles & improve blood circulation, & is followed by a peppermint scrub. 1.5 hrs — $225 US
The Refined Man
An excellent package recommended after a day of intense physical activity. It starts with treat the feet therapy and is followed by a full body massage, mini facial and invigorating body scrub. 2 hrs — $150 US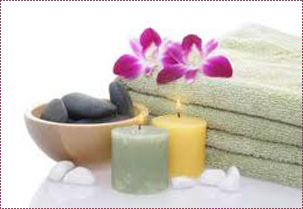 Masculine Express
Choice of treat manicure or pedicure, followed by a traditional aromatherapy massage to promote the feeling of integrity & clarity of mind, & concluding with an empowering lemongrass scrub. 2.5 hrs — $150 US
Book a Spa Package
Want to put together your own package? Buy a spa package in September or October at discounted prices, then use package throughout the whole year, including high season!
Enjoy a complete spa package from Healing Touch Day Spa when in Caye Caulker. Whether you are looking to devote your vacation to rest and relaxation or experiencing new and exciting things, a spa package can be just what you're looking for! Enjoy services devoted to your health or pampering, beauty focused treatments.
Put your package together from any one of our services offered.
Buy three treatments 15% off
Buy five treatments 20% off
Please call Healing Touch Day Spa today to schedule your appointment. We can be reached at 501-206-0380 or via e-mail edenbelize@hotmail.com
All prices include tax. Advance bookings can be made via phone or email. We require a non-refundable deposit of 50% of the fee to reserve bookings. This can be paid over the phone, or you can download this form and fax it to +1 (501)226-0399.