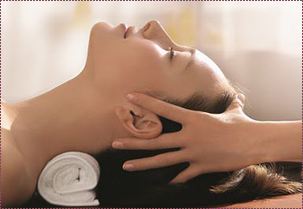 Swedish Aromatherapy
This technique uses five main strokes to stimulate the circulation of the blood through the soft tissue of the body. Stroking and kneading the body increases the metabolic process and improves blood circulation and this relaxing massage relieves stress, improves sleep and enhances circulation, muscle tone and flexibility.
60 minutes » $75 US
90 minutes » $100 US

Deep Tissue Massage
Focuses on the realignment of the deeper layers of muscle and connective tissue. This massage is especially helpful for chronically tense and contracted areas such as stiff neck, lower back tightness and sore shoulders.
60 minutes » $75 US
90 minutes » $100 US
Hot Stone Massage
Many people find the warmth of the hot stones to be comforting and get it for relaxation. Hot stone massage is suited to people who tend to feel chilly or who have cold feet. It's also suited for people who have muscle tension but prefer a lighter massage. The heat relaxes muscles, allowing the therapist to work the muscles without using deep pressure. People also get hot stone massage for a variety of health conditions: Back pain and aches, Poor circulation, Osteoarthritis and arthritis pain, Stress, anxiety and tension, Insomnia and Depression. All smooth volcanic stones are heated and used to massage and deeply relax the muscle tissue.
60 minutes » $100 US
90 minutes » $125 US
Back & Neck Massage
Designed especially to relieve spinal pain and back ache. Focusing and applying pressure on specific connective tissues and meridian points that relieve tightness.
30 minutes » $40 US
Couples Massage
It's your call. We make every effort to accommodate our guest wishes in this regard. A Couple's Massage can set the tone for a romantic spa-going experience for two because it's designed to be shared with a significant other. Or, guests can simply enjoy some bonding time with a best friend, mother or sister while indulging in side-by-side services.
Speak up (if you wish). Couples can feel free to converse during their massage, or stay silent. It's entirely your preference.
60 minutes » $150 US per couple
90 minutes » $200 US per couple
Reflexology
Based on the principle that there are reflexes in the hands and feet that correspond to every part of the body, this deeply relaxing foot and hand massage helps bring about physical and mental well being.
60 minutes » $75 US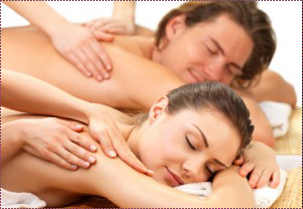 After Sun Treatment:
A soothing blend of aloe chamomile, vitamin E and aromatherapy is applied to affected area while you lie in our condition room for 20 mins to 30 mins as the blend soothes and eases your sun burn.
Treatment » $40 US
Enlivening Lemongrass Body Scrub
Feel alert with this wonderful enlivening lemongrass body scrub. This excellent sugar scrub and aromatherapy blend, is good for reviving tired skins. Finish off with a hot shower and applying a natural body moisturizer. Think of the health benefits of putting sugar on your body instead of into your body!
60 minutes » $100 US
90 minutes » $125 US
Herbal Salt Body Scrub
This invigorating herbal salt body scrub will energize and awaken the mind, deep-cleanse as well as tone your entire body. This treatment starts off with a 45mins massage follow by 15mins body scrub a hot shower then apply a natural body moisturizer.
60 minutes » $100 US
90 minutes » $125 US
Benefits of Body Scrubs
Skin Glow — One of the biggest benefits to body scrubs, particularly the salt scrub, is the glow that your skin is left with. The results for your body will depend on the type and grade of salt your spa therapist uses.
Ex-foliating — It might seem like an obvious benefit to mention, but body scrubs are a great way to ex-foliate dead skin cells. This paves the way for fresh new cells to regenerate and leaves you looking and feeling fabulous. is best in the fall and spring, right before you start to tan and when your tan starts to fade. Of course, ex-foliating is great any time.
Increasing Flow — For the best results, when you getting a body scrub have a professional massage therapist apply the body scrub, a massage can be incorporated. This will increase the correct circulation and flow benefits.
Improve Cellulite and Aging — There is no miracle cure, but it certainly won't hurt to try a body scrub that is enhanced with aging and dimpled skin from cellulite.
Relaxation — Treating yourself to a body scrub, especially when combined with a massage, is just plain relaxing
All prices include tax. Advance bookings can be made via phone or email. We require a non-refundable deposit of 50% of the fee to reserve bookings. This can be paid over the phone, or you can download this form and fax it to +1 (501)226-0399.